Screen Printing! A Quick Guide
Screen printing saves money! Which is why we print 1000's of products every week in-house. Screen printing is a popular print method where ink is pressed through a mesh screen to create a printed design. Great for single colours and flood printing, including Pantone colours and colour matching.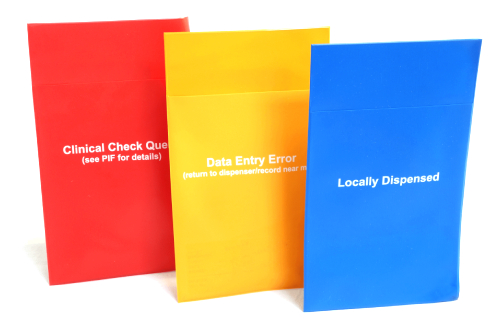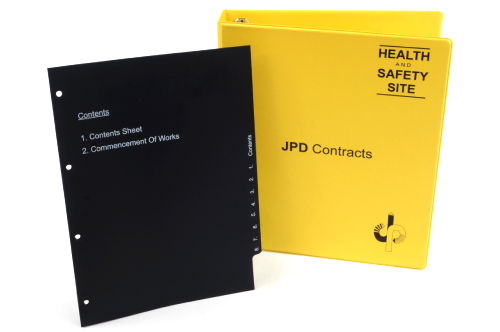 ---
Direct print service
We understand that some customers need more than just an end product. For this reason, we offer screen printing as one of our manufacturing services. Whether you are supplying the material or are looking for an all-in-one service, Duraweld can help you with a direct print service.
Our prices for screen printing are highly competitive and cost-effective for large runs. If you are interested in a quote, let us know by dropping us an email or giving us a call.
---
What do we screen print?
Everything and anything! Screen printing is widely used across our stationery and packaging range, including ring binders, document boxes and wallets. Used primarily for printing corporate logos and single titles.
We also use it for many top brands where matching brand colours is crucial. Certain designs especially single colours where contrast is important benefit from the larger and often brighter colour range.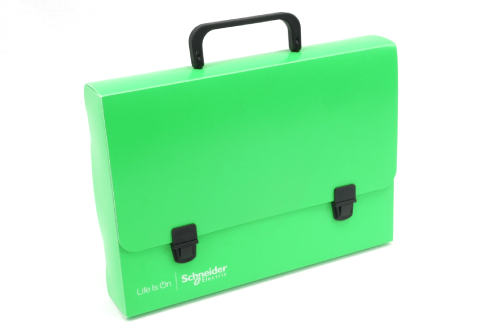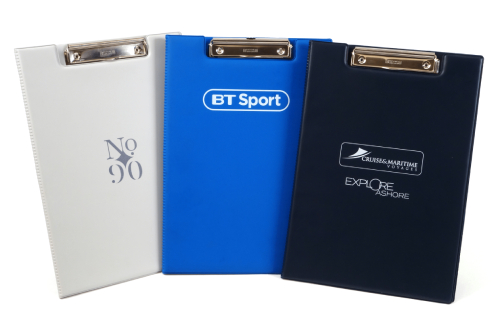 ---
Why use screen printing?
For designs with one or two colours the print process can be faster than a flatbed digital printer. Screen printing offers a larger range of colours in comparison to CMYK with a more intense and vibrant finish. Additionally, inks can be mixed to a pantone recipe for specific colour matching.
---
Where is screen printing used?
Screen printing is an effective technique used in a variety of industries and sectors. Even if you've never heard of the print process, it's likely you've come across a screen-printed product. Andy Warhol's famous pop art portraits are one example of the print technique.
It is commonly used on posters and canvases, but the method is also used to print textiles and fabrics. Depending on the types of inks used, it's possible to print on plastic, wood, metal, and glass. It sometimes goes by other names including silk screen printing or serigraphy, but all these methods involve a similar print process.
---
How does screen printing work?
One of the most popular types of methods for commercial screen printing uses a special emulsion that cures under a bright light to create a stencil on a mesh screen. The mesh screen stencil can be used over and over again to print the design. The process below outlines how the mesh screen is prepared for screen printing.
Design – The artwork is separated by colour and printed out on to clear acetate film.
Mesh Screen – A suitable mesh screen is chosen and coated with a thin layer of reactive emulsion.
Light Box – The screen and acetate film are placed into a light box. The design on the acetate blocks the light from reaching all areas, the exposed emulsion hardens under the light. Each colour requires an individual screen to be made, which is why screen printing tends to be used for single or two colour designs.
The Stencil – The emulsion that hasn't hardened under the light is carefully washed away, leaving a reversed-out version of the design on the mesh screen. The hardened emulsion prevents the ink passing through the mesh in those areas, acting as a stencil for the print process. The final stencil is checked for accuracy and is set up on the machine.
Screen Printing – A squeegee is used to pull the ink across the screen. This action pushes the ink through the fine holes in the screen mesh, printing the design on to the material. Once the ink is printed, the material is passed through a UV dryer to cure the ink.
Clean-up – Once all the screen printing is complete, the mesh screen is washed to remove the hardened emulsion. The mesh can then be reused to create new stencils for screen printing in the future.
Screen printing tends to have a longer set up time compared to digital printing making it more cost-effective for larger orders. This can be soon offset once the printing is underway due to the speed that our semi-automatic machines can be run at.
British made since 1959

Free delivery

Eco-friendly solutions

In-house design team