Developing greener solutions
Eco-friendly Stationery
Supplying eco-friendly stationery has always been a motivating force and part of our innovation and development. Minimising our environmental impact is a core value that is integral to Duraweld's day-to-day operations.
We have a long history of developing greener solutions including:
Lowering our carbon footprint through energy initiatives
Offering recycled products as part of our product range
Using recycled cardboard
Excess material sent for recycling
Zero production waste to landfill
Manufacturing our own recycled vinyl
Sunday Times – Award winner
In a competitive market where price is often the deciding factor our initiatives have changed and been refined over the years. Even with these hurdles our commitment to sustainable and eco-friendly solutions has been resolute, and we will continue to pursue every avenue available.
---
More options across our range
As well as our Kraft board products we also supply a recycled vinyl material in both white and black. With up to 60% recycled content this takes our stationery products to over 80% recycled material when you include the recycled cardboard.
The recycled vinyl works great for our presentation A4 & A5 binders that have a pocket on the front & spine. The pockets allow you to use your own printed sheets for easy customisation. Encapsulated ring binders seal the printed sheets under a layer of clear vinyl. The water-resistant seal allows the binder to be easily cleaned.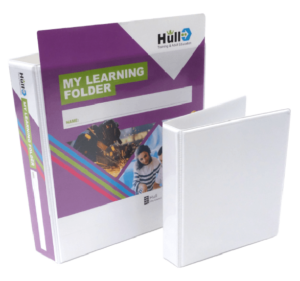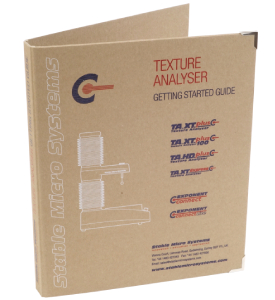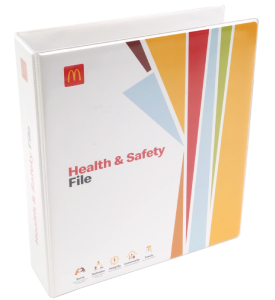 ---
Every step of the way
From start to finish, every team member ensures that material wastage is minimised. Below is a snapshot of how every department is included in our waste reduction plan.
Estimating – Best possible cut to maximise the material yield
Purchasing – Ordering the optimal amount of material to cover the manufacturing process
Cutting – Accurate cutting, large offcuts stored for reuse and excess material sorted for recycling
Print – Minimise setup material, utilising offcuts, returning unused material back to stock
Distribution – Excess material organised and packaged for weekly recycling collection
---
Recycled cardboard saves water
Duraweld uses 100% recycled greyboard and has done for many, many years. It's not something we shout about as this is our standard material. Greyboard is made using pulp from waste paper, old newspapers, cardboard, and other packaging. Surprisingly recycled paper and cardboard, use less energy to manufacture and significantly less water. Each tonne of recycled material can save up to 26,000 litres of water.
---
Zero waste to landfill
Our aim is to send zero production waste to landfill, and we are pleased to say that we achieved this again in 2021. On average our excess material from manufacturing, 70% is sent for recycling with 30% used for Refuse Derived Fuel (RDF).
---
Why we chose Ecologi?
Even with all our eco-friendly initiatives, Duraweld likes to look at the bigger picture. Ecologi enables us to give back to a wide range of projects that they support. Whether its tree-planting in Uganda, or helping protect rainforests in Peru these climate projects help benefit the planet, and the local communities who are involved.
---
Sunday Times – Award winner
Duraweld was recognised for the second year running in 2011 for in The Sunday Times – Best Green Companies list. Our eco-friendly range of stationery items were recognised as part of our ongoing commitment to reducing environmental impact.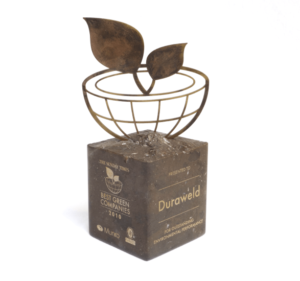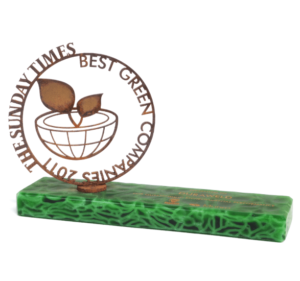 ---
Let's be realistic, price matters!
Over the last 40 years, Duraweld have introduced a number of ways to make the use of recycled materials more accessible to our customers. During the early 90s we even started making our range of recycled material. Although there was high interest from our customers from the outset the uptake was low. With any type of manufacturing high volume production is the best way to reduce the final per-product price.
Many years later we are delighted to see that larger companies are now starting to use recycled materials. This is helping lower the cost and give more companies the opportunity to choose recycled and eco-friendly packaging as standard.
British made since 1959

Free delivery

Eco-friendly solutions

In-house design team