Ring Binder Range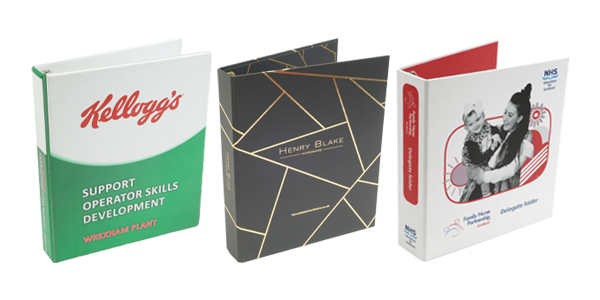 Everyday A4 Ring binderPrinted Full Colour - Vinyl
£6.31 – £6.72 Unit price
A4 everyday printed ring binder. High quality print, showcases your brand. A great choice for workplace training, manuals and promotion. Made for everyday use.
Practical, durable and easy to clean. Our vinyl binders are designed for regular everyday use. Fitted with a 2 ring or 4 ring dee mechanism, keeping your documents neat and tidy. Ask about our sizes. Compact 15mm to heavy duty archiving 65mm capacity.
Order online, free shipment, delivered direct to your door.
Used widely by property & housing providers, hospitality, hotels & restaurants,
Summary
Full colour edge to edge CMYK printed outer
Durable and easily wiped clean
Showcase your brand
Made for everyday use
Capacity Guide (approx):
25mm – 200 sheets
40mm – 320 sheets