Clipboards Range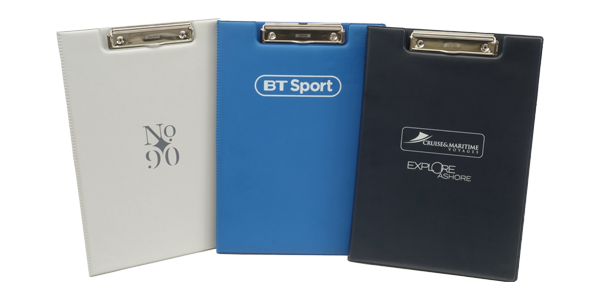 Plain A4 Clipboard FolderPlain - Vinyl
Unit price
A4 plain clipboard folder. Help to keep your notes away from the elements with the fold over cover. Choice of black or white material. Easy to clean. Great for health care, warehouses and factories.
Durable, high quality PVC material. Reinforced with thick cardboard, preventing your paperwork from bending or creasing. The firm clip holds your documents securely and comes with a built-in hanger.
Summary
• Durable quality materials
• Helps keep your notes safe
• Great for warehouses and workshops

Duraweld uses high quality 300 micron vinyl.