Carton Packaging
Ready to elevate your packaging!
Custom printed cardboard boxes or carton packaging provide a high-quality finish, perfect to highlight your brand. We believe in supplying the very best folding carton packaging solutions. Our commitment to exceptional packaging with attention to detail ensures that your products are protected while showcasing your brand identity.
Duraweld is a supplier to large and small businesses of all sizes. From small batch carton packaging boxes to large production runs, we can accommodate your needs. Our UK manufacturing facilities offer efficient production processes ensuring timely delivery without compromising on quality.
Our custom-made approach, tailors each packaging solution to meet your specific needs. Choose Duraweld for reliable, visually appealing, and customised printed carton packaging that represents your brand with excellence.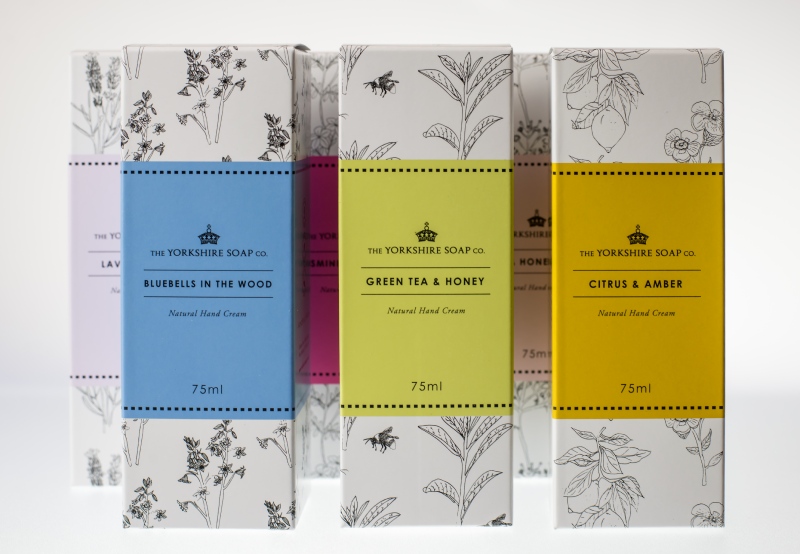 Amazing Print: Custom printed carton packaging for a high-quality finish, elevating product presentation.
Tailored Solutions: Duraweld offers custom-made packaging solutions, including size, shapes, and designs.
Versatility: Folding cartons can be used across a range of sectors, from cosmetics to electronics, providing a visually appealing packaging option for various industries.
Detail and Durability: With options like coatings, embossing, and lamination, Duraweld's packaging not only looks amazing but also provides durability, moisture resistance, and increased longevity.
Efficient Manufacturing: Through die cutting and efficient production processes, Duraweld ensures seamless and timely delivery of flat-packed products, ready to use out of the box, without compromising on quality.
Bespoke – Your concept. Our solution

In-House Packaging Design

We offer a comprehensive packaging design service, led by our in-house expert. Our packaging design service is here to help you get the most out of your carton and packaging products, making sure they are not only functional but also visually appealing.

Printed Packaging

Single colour printing to full colour high-resolution print, including lithographic printing and digital print on our printed packaging boxes. Offering custom product packaging that can accommodate print on both the exterior and interior surfaces, allowing for greater customisation and visual impact.

Versatile Packaging

Used across a diverse range of sectors, folding cartons are the type of packaging you find on the Highstreet or local supermarket. Whether its cosmetics, pharmaceutical, perfume, high value electronics or phones, confectionery, food and beverage, cardstock packaging boxes ensures your product is dressed to impress.

Material Choice

Durable protection for your products during transit and storage that looks amazing. Wide choice of folding carton board, cardstock, corrugated or fluted cardboard. Varying GC & GD grades to meet your budget. High-quality cardstock materials in a range of thicknesses to match your project.

Coating

Gloss and matte coatings, to soft-touch and anti-scuff lamination, providing an appealing aesthetic but also increasing durability, resistance to moisture and overall longevity of the packaging.

Finishing Touches

Add a touch of elegance and uniqueness to your packaging including embossing, debossing, foil stamping, and spot UV coating highlights. Used in combination with printed cardstock or a textured dyed material to bring your products to life.

Packaging Design – Style and Choice

Design Choice

The combinations of styles and designs are endless and can include a range of industry features. From tuck end lids, snap lock and crash lock bottoms, box locking tabs, built-in hanging tabs (euro hook), clear windows, apertures for product viewing, dispenser slots, and custom inserts to keep your items in place during handling and transit.
British made since 1959

Free delivery

Eco-friendly solutions

In-house design team
FAQs
What is carton packaging?

Carton packaging is the type of packaging used for retail products such as perfume, cosmetics, pharmaceuticals, food & beverages, wines & spirits.

What is carton packaging made from?

Carton or folding packaging is made from paperboard, usually printed and coated, with many grades of cardboard available.

Do you offer a packaging design service?

Yes! Our in-house experts can design and create samples that are perfect for your products.

What are the advantages of folding boxes?

Benefits of folding boxes, Eco-friendly, recyclable, delivered flat-packed for optimal storage.

What is a folding box called?

Folding cartons can also be called paperboard cartons, paperboard boxes and carton packaging.

Is folding box board FBB environmentally friendly?

Paperboard products or FBB is an environmentally sustainable alternative for plastic packaging. Paperboard is widely recycled and can be put in your domestic recycle bin.